7 Reasons Why You Should Try A Body To Body Massage Today
liam
A body to body massage, also known as body2body, involves the masseuse using her body as the massage apparatus as well as the hands. She'll press her body right up against the client's, and rub against it. It's a very erotic form of massage that not only relieves muscle aches because of the body weight, but also often arouses the body towards a physical release. Erotic massages are meant to arouse because practitioners believe sexual release is the ultimate way of releasing stress. A body2body massage features such close body contact that it's near-impossible not to feel your tensions lift away.
Here are seven reasons you need to try a body to body massage:
It's guaranteed to consistently give you unbelievable pleasure
Because a body to body massage involves such intimate bodily contact, your arousal will be taken to new heights. The masseuse will typically stimulate you to the point of orgasm before backing off – several times. When you do orgasm, it'll be the strongest and most satisfying one of your life. A body to body massage will give you this every single time without fail.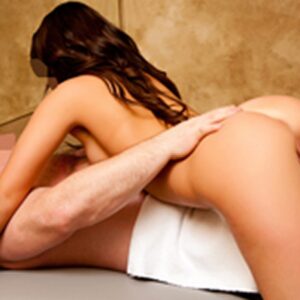 Reawaken your sexual spark
Sometimes, the excitement and chemistry in a relationship can fade. But a body to body massage is so erotic, you'll rediscover that spark. You'll find new pleasure spots on your body you never knew you had. Plus, it's that comfortable balance between comfortable and kinky. A body to body massage is perfect if you want to be a bit kinky but you're not ready to try all 50 shades of it. Say goodbye to unsatisfied sex!
It's anything but dull
Feeling soft skin slide across yours but being able to properly touch it makes it so much more tantalising. You'll literally feel the sparks flying between your bodies. A body to body massage requires you to control your instincts when all you want to do is grab your partner and ravish them. Waiting and savouring the moment makes the eventual ending so much more satisfying.
It's a new way to do foreplay
A body to body massage doesn't involve any penetration, so it's great for partners who don't want to have intercourse. And it's certainly a change from the usual monotonous routine of oral play. It's also a super fun prelude to sexual intercourse, totally heightens your senses and a sure way to ensure mind-blowing orgasms.
Connect with your partner on a physical and emotional level
A body to body massage requires a great deal of trust between you and your partner. The prolonged skin to skin contact encourages the forming of relationship bonds. The massage itself requires you and your partner's bodies, souls and deep instincts to connect and work in sync with each other. While it's happening, you won't think about anything but your partner and the massage.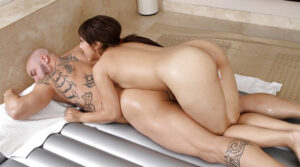 It's good for health
Massages have been proven to relieve muscle aches and mental anxiety. They also improve blood circulation, enhance the body's exchange of nutrients and waste products, and even boost the immune system. The massage oils used are highly moisturising, prevent cellulite and reduce the appearance of stretch marks.
It boosts confidence and self-esteem
Not everyone can happily sit astride another person's naked body and begin grinding. It's safe to say it takes a certain amount of self-assurance to confidently perform a body to body massage. But you just have to go for it. Once you see how aroused your partner's becoming and realise that it was all because of you, your confidence (in the sheets and on the streets) will rocket.
So there you go – seven reasons why you should try a Cheap body to body massage in London. Are you convinced? Let us know how it goes!