Looking for a relaxing massage that is performed fully naked and is fully exciting? Let us here at VIP Outcall massage London take care of you every step of the way.
Our sexy masseuses in London
What exactly are you looking for in a masseuse? A cute body? Amazing massage hands? Or a great happy ending or full service? Well with our range of exclusive masseuses you don't have to compromise.
Chinese, Japanese or Korean?
What will you choose? We have an extensive range of different nationalities of far eastern ladies to choose from. Let's see some more about them and choose your perfect Asian masseuse.
Chinese
Our Chinese ladies are very popular and you can't go wrong with a beautiful Chinese masseuse. If you are looking for the best body and pleasure that your entire body craves Then your Chinese ladies will make you feel relaxed and amazing.
Japanese
Japanese ladies are known worldwide for their natural beauty. Our Japanese ladies ooze natural beauty. And perfect for your naked massage therapy. Have a view of our extensive gallery of Japanese ladies.
Korean
Korean ladies are known also worldwide for their slim and sexy bodies. Our range of Korean ladies come in all different shapes and sizes from the ultra-slim to the busty.
Adult massage or traditional massages?
Well if you are booking with us for your Asian massages then we are biased to say an adult massage! But which is the best for you?
Adult Massage therapy
Does your massage therapy come with a happy ending or full service? If not a nude adult massage is best for you. With massages such as Tantric massage and Erotic massages, you will be fully nude as will the masseuse. And with a body to body massage, you will experience pleasure throughout your body even before your happy ending or full service.
Pros and Cons
Pros:
Sexual Release
Large range of sexy masseuses with us
Late night
Can have at our incall or outcall location
Cons:
Doesn't really help with any physical problems you might have.
Not the choice if not looking for sexual services.
Traditional Massage therapy
So we have all heard of massages such as Sports massage, Deep tissue massage and Swedish massage and for the average person that needs help with muscle tension or to improve blood circulation, this is a great help. While a traditional massage can help with a host of problems it will not help your hornyness with a professional masseuse.
Pros and Cons
Pros:
Helps with any muscle tension or blood circulation problems you might be having
Can help fix injuries
Tried and tested massage styles
Qualified and professional massage therapist.
Cons:
Doesn't involve sexual treatments
Usually not late night and no outcall services
Can be expensive for regular visits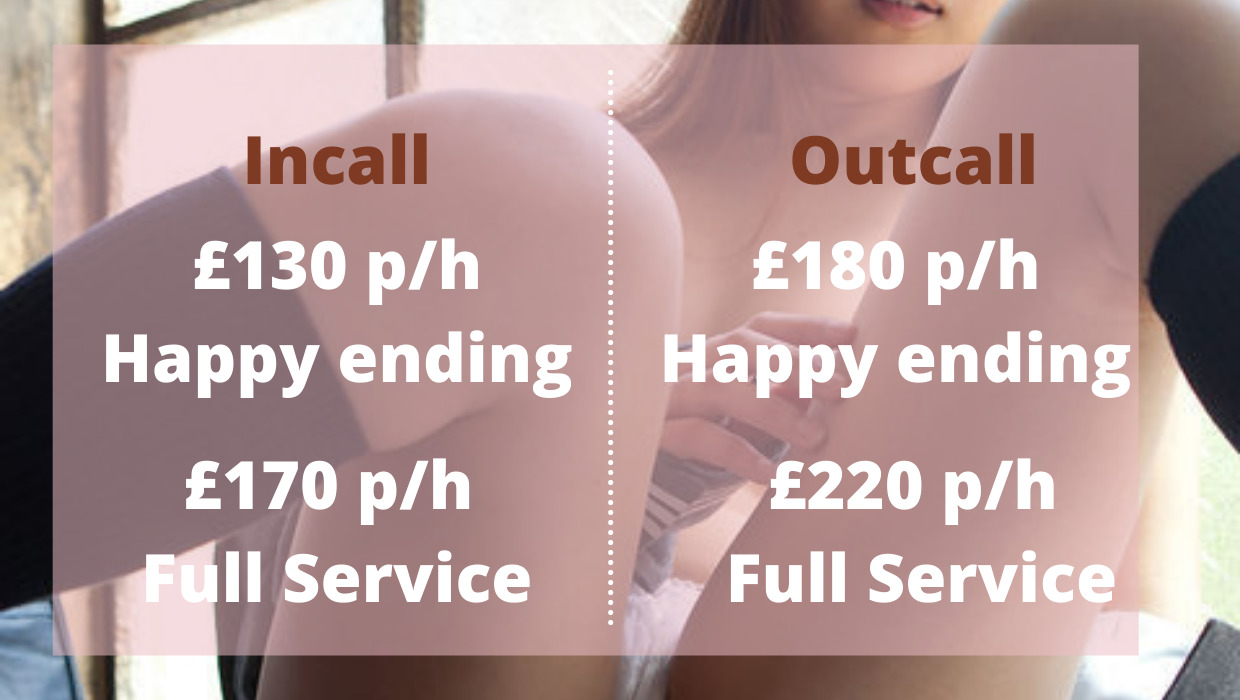 The body to body massage
B2b massage is the perfect massage to see the world of adult massages and is much loved by our clients and our masseuses love to offer this. Experience a whole body experience fully nude with deep body strokes and exciting massage strokes that gives the whole body enhanced sensitivity.
Does this sound like a good time? Book with us for an exclusive incall or outcall session in London and Central London. One that you will always remember.
Happy ending and full service
This is what makes our massages adult and exciting! Both of these goodies help you relax and get the most from your session and are perfect with the b2b full body massage. We always try to cater to your individual needs.
Happy ending
A Happy ending simply means a hand job till completion. This is performed to your pace and can include massage oils if you wish. The perfect choice for any massage and comes as standard with all of our massages.
Full Service
Full service is a premium upgrade to our massage sessions and involves oral and sex and is the ultimate rush to accompany our beautiful masseuses. This is just a small extra fee.
4 Hands Massages
Do you know what a four hands session entails? The ultimate massage/threesome experience in London! Relieve your stress and allow two of the sexiest girls in London to do the rubbing. Prices start from just £260 an hour for an hour of fun that is unmatched in London. After all its most men's dream.
Other massage styles?
You don't need to just have a body to body massage with us. We love to give all of our clients a choice for the perfect massage that will suit you. A whole host of relaxing massages.
Nuru Massage
This can be combined with a body massage to create the ultimate massage experience on offer in London. Using a special seaweed gel that allows for a slippery naughty massage. that is non-sticky and easy to wash off. Nuru massages are the massage to choose for some fun.
Erotic massage
Erotic massage is similar to a body to body massage in many ways. Erotic massage is perfect for beginners and regular adult massage clients alike. Expect a close and deep massage that hits all the right spots. Let our girls expertly excite you tonight.
Tantric Massage
Tantric massage is the art of naughty massage and a perfect choice apart from the body to body massage. Expect a deep and intimate time that you want to enjoy time and time again. All part of the Tantric massage experience.
Sensual Massage
Sensual massages are perfect for that sensual body to body experience of intimacy, warmth and excitement. The perfect choice for anyone looking for some intimacy and to enhance their wellbeing.
Incall and outcall massage
Which is right for you and what's the difference? Let's find out.
Incall service
Incall is located at our private and discreet. And is located in the heart of Central London in Marylebone and is only a moment's walk from baker street tube station. Incall is perfect for its no-host experience and late-night opening times which means we are ready when you are.
Outcall massage
Outcall service is special because it allows you to relax and have fun while you wait for your sexy masseuse to arrive at your home or hotel. Outcall massage or mobile massage is the best way to receive your massage and we service the London area.
Relax, take a shower and maybe play some relaxing music before the session to get fully in the mood!
If you are interested in booking for outcall, please speak to our friendly reception team for more information.
About London
London is a huge city with many boroughs to explore and plenty of things to do and see. Central London is the most popular area and is full of cultures from around the world as well as traditional things such as pubs and British food.
There are plenty of famous places to visit in the London area including the likes of the Tower of London, The National Portrait Gallery and British museum are just a few of the stand out attractions in the central London area.
London is home to some of the most exclusive restaurants in the world and some of the best places to eat and drink from the really expensive to the budget. If you are on a budget there is plenty of chain fast food places and budget eats. If you are looking for something expensive then there are some prestigious places to indulge in.
Where should you visit in London if visiting?
You can't go wrong with the popular areas of London. This includes the likes of Marylebone (our incall location), Mayfair, Westminster, Chelsea, Knightsbridge and Soho these places give a great place to visit with plenty to do and if you are visiting in the summertime then hyde park and Kensington gardens are defiantly worth a visit.
Did you know Picadilly is a popular area for our services? And popular services include lingam massage Piccadilly, nude massage Piccadilly, naked massage Piccadilly, nuru massage Piccadilly snd outcall services we do not currently offer an incall massage Piccadilly service at this time!
Making a booking with us
It's really simple to book a therapist or therapists with us. We currently only accept on the day bookings so it's best to ring around an hour before you would like your appointment to start. The only way to contact us is by phone and here we can answer any questions you might have and get you booked in.