3 Top Tips When Preparing For A 4 Hands Massage
liam
4 Hands massages- a gift to men given by God himself. Seriously, if you've never had one before, you're missing out, but make sure read up on it first before you splash the cash. 4 Hands massages really can be the ultimate experience, but they can also be a disaster if you don't follow by the rules. Guidelines are there for a reason, so don't get cocky and skip past this post, because you will regret it, I promise. So, if you're ready to book in for an hour of fun with two gorgeous masseuses, here's what you need to do beforehand to get the most from your experience: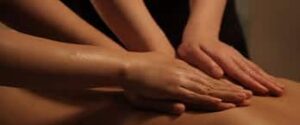 Do be sure to have a snack
Erotic massages are intimidating at the best of times, but imagine how you'll feel when there are two naked masseuses touching you up, instead of one? You're going to have some serious butterflies in your stomach before your therapists arrive, so it's important to have a quick snack before you dive right in. One of the biggest mistakes made by clients before getting a massage is eating a large meal beforehand. This is a recipe for disaster, and we are here to tell you why. Most erotic massages start out with a full-body Swedish massage, which often begins with the client, lay on his front. Ever had someone push down on your stomach just after you've eaten? Well, it's that times 10. Depending on your style choice, you could potentially have two women resting their entire body weight on your stomach- so imagine that after a three course meal? Although starving yourself is also a no-no, stick to a light lunch or snack in order to get the most out of your massage, but stay clear of buffets!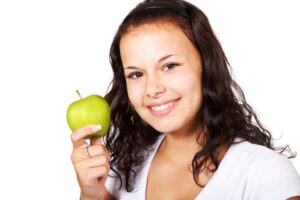 Do take a warm shower beforehand
Now, this is something that all masseuses ask of their clients before a massage session, and there's very good reason for that. First of all, hygiene is of the utmost importance when it comes to massages, but it's doubly important when there are two women and four sets of hands involved. Let's face it, you'd be pretty concerned to learn that the masseuses who had just rubbed their bodies against you hadn't showered after seeing another client, wouldn't you? Well, it's the same case for them. A lot of erotic massages involve a great deal of close, body-to-body contact, so that means you're going to be sharing a lot of bodily fluids with your therapists. Besides, who on earth would want two beautiful women to touch them whilst covered in sweat? No one- unless you're gross, in which case, I feel sorry for your masseuses.
Secondly, warm water relaxes the muscles and basically gets them prepped for your massage. Erotic massages can have a massive impact on the body, so it's in your best interest to relieve as much tension as much as you can. It'll feel better, and it'll make your masseuses' jobs a lot easier!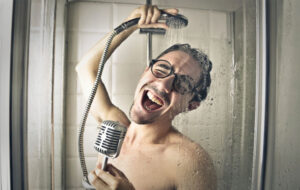 Do drink plenty of water
So, there needs to be balance here. You need to drink water, but don't overdo it either. Filling yourself with good old H20 is really important before getting a massage because you'll lose a great deal of it during the session. Stimulation of the muscles increases the blood flow which relies on water in order to transport oxygen and vitamins around the body. Without water, this activity becomes sluggish and ineffective. As a result, toxins aren't able to escape from the body and you will ache as a result. You don't want this- no one wants this- so drink some water beforehand and let your body do its thang! Then again, going OTT on the volvic should also be avoided. After all, these sessions can be long, and you really don't want to interrupt your erotic, Tantric session by taking a trip to the bathroom. As well as instigating blood flow, exercising the muscles also encourages the lymphatic system to work a little harder, which means you'll piss like a racehorse after the session anyway! Stick to a pint or so of water about half an hour before your session, it's as simple as that.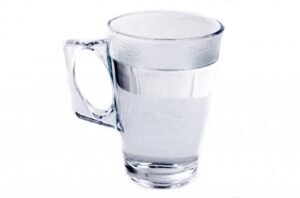 What Are You Waiting For?
Sound easy right? Well it is, in fact, it's almost as easy as picking up the phone and booking your four hands massage in Kensington session, today. You can either book online or call us Call us and schedule yourself in for an hour of heaven with two of our beautiful, authentic, Asian masseuses we promise you won't regret it!