Times In Your Life You NEED A Four Hands Massage
liam
Ah four hands, the ultra-exotic, crème de la crème of erotic massages. Four hands is designed to whisk you away to a seventh heaven, while providing you with insane relaxation and stress relief. Let's be honest, there's no wrong time to treat yourself to four hands – but there are certain periods when it's more beneficial than others. Here are the four times you should listen to your body and treat yourself to four hands.
When you are nursing a break-up
Let's be honest, whether you were the one to end a relationship or were dumped, no one likes to go through a break-up. Experiencing loneliness, sadness and anxiety certainly does make us down in the dumps. However, instead of moping around in your dressing gown with an oversized tub of Ben and Jerry's, opt for a four hands massage instead. With four hands you get double the pleasure, double the company – with the BEST sexy time you can ever imagine. Due to the nature of their work, four hands therapists are super good-looking, with figures that rival Kim Kardashians and faces just as good looking as Margot Robbie you certainly are in for the treat. The good news is you get not just one, but two delicious masseuses. Your ex is certainly going to be a distant memory!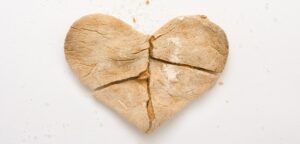 You are feeling stressed at work
Work stresses can affect us in many ways, with it often causing loss of appetite, sleeping troubles and back pain. Stress in small doses is healthy for our mind, but if we start to endure too much it can affect our everyday life, sometimes leading to anxiety and depression. Therefore if you're struggling to cope with stresses at work, then do consult four hands massage before symptoms become too much. Four hands therapists are experts at kneading out the 'tension hormone' cortisol from the stressed-out zones, these being the neck, back and shoulders. Once these areas have been attended to, the therapists will begin to navigate their attention to the erogenous zones.  Allow them to use the most unimaginable strokes on your penis in unison until you reach a glorious point of no return. Scientists have proven orgasm to be a powerful stress reliever, as it flushes out the stress and replenishes the mind with oxytocin, the 'feel good' hormone.
When you are suffering from chronic pain
Whether you suffer from arthritis, lower back pain or migraines – life can often get you down. While stocking up on copious amounts of ibuprofen and paracetamol might seem like the only option, it really isn't – as four hands massage can just be what the doctor ordered. The power of two beautiful girls massaging your full body down in unison enables the endorphins to block the pain signals from reaching the brain. So what are endorphins you may ask? Well, doctors often dupe endorphins as the 'body's natural painkiller' as they eliminate all types of aches and pains. According to a survey from Migraine.com, migraine sufferers found four hands therapy to be a better alternative treatment for migraines than actual medication. Do we need to say anymore?
When you are struggling to sleep
Let's be honest, there's nothing worse than not being able to get a good night's sleep. Lack of the zzzs often leaves us feeling irritable, lethargic and in a low mood. If you're fed up of struggling to drift off or waking up copiously during the night then please turn your attention to four hands massage therapy. Allowing the two therapists to symmetrically rub you down will boost double the levels of serotonin within the body. Serotonin is known to doctors as a vital component for getting a good night's sleep. The more serotonin we have, the more relaxed our whole body and mind feels – ultimately allowing us to switch off and catch them extra zzzs.
Visit us for a four hands massage
Whether you are feeling stressed, struggling to sleep or nursing a broken heart then look no further than our Oriental four hands massage services. We host a seductive range of professional, sexy and authentic Asian masseuses who are ready to tease and tantalise your problems away – with the help of four hands! Our two therapist massaging packages cost from as little as £240 per hour for incall, with outcall also being available. If you would like to find out more information or book a sultry session with us today then dial our around-the-clock team of booking agents on 07920426076.