The Do's Of A 4 Hands Massage
liam
This type of service involves two therapists simultaneously performing a powerful and choreographed massage all across your body whilst you lay back and relax. Classically, masseuses will mirror each other's movements to unlock alternative sensations all across the body, sending waves of pleasure through every single client who is lucky enough to experience it. Combining a basic Swedish massage with an erotic style of your choice, a highly unique experience is created whereby relaxation and pleasure becomes intertwined. This powerful, hybrid of massage has twice the benefits of any other style in the world because your body is receiving twice the attention as any other form. Double the touch, double the excitement, double the pleasure- it doesn't get any better than this. But, if you're looking to explore your horizons and get a 4 Hands massage, here's what you need to do first: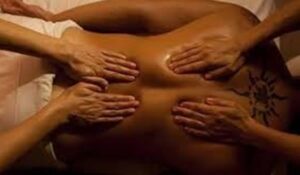 Do use an outcall service
Although you might not be aware, most London based massage parlours offer an outcall service to accommodate those of you who have busy schedules. Unlike physical parlours, outcall services are not governed by strict opening times, and are therefore more flexible for clients who are only able to book massages at unusual times of the day. A 4 Hands massage is not a quick in-and-out affair; it's a slow, erotic and powerful session that requires plenty of relaxation time either side of the session. Although the massage itself might only be an hour, preparation beforehand usually take 15-20 minutes, and winding down afterwards could take hours. So, if you've thought about getting a quick massage on your lunch break, think again. But this is where outcall services come in- they work around you, not the other way around. Similarly, of all the erotic massages, a four Hands is arguably the most intimidating of them all, so it's important to feel as relaxed as possible. Therefore, experiencing the session in the comfort of your own home is far more reassuring than in the unfamiliar environment of a salon. Trust me; you'll enjoy it much more.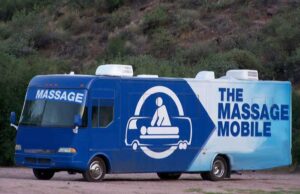 Do relax
Pure, undisturbed relaxation is what separates an erotic massage from traditional styles. In order to achieve mind-blowing pleasure, remaining at ease is paramount if the senses are to be heightened and enhanced. Remember, scheduling a 4 Hands massage means twice the pleasure and twice the benefits, but it also means you need to remain twice as relaxed. A good way to do this is by having either a hot bath or shower beforehand to cleanse the body and the mind, whilst relaxing the muscles in preparation for the massage. As with any erotic massage, your masseuses will do everything in their power to put you at ease, and will always begin by performing a full body, relaxing massage to soften the transition into your kinky massage. Just be sure to open your mind and let go- your masseuses will do the rest.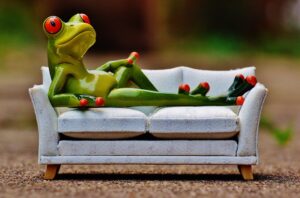 Do combine it with the right massage
Although 4 Hands are described as a massage style, in truth, they are actually a service that is combined with a massage style. For example, clients are able to choose any erotic massage, such as a Tantric, Prostate, Body to Body, Nuru or Sensual, but will experience all of this with two masseuses instead of one. Although all massage styles are similar in many respects, each of them possesses stark differences, so it's important to do some research and find out what's right for you. Think about it, you're going to experience your chosen massage with two masseuses instead of one, so what are your limits? What are you comfortable with? Maybe you've always been curious about prostate massages, but are you prepared to have 4 hands playing with your anus for your first experience? Unlikely- so have a taster before you order the cake!
Getting the best outcall Asian 4 Hands massage in London is a sure thing with us. And it can work wonders for your health both mentally and physically and is renowned for its spiritual nature. The point is, it isn't all about pleasure, but going into it with a basic idea of what to expect will minimise the shock factor. So if you want to make the most out of your session, go into it prepared; it'll only make the whole experience even better!