10 Of The Best Things About Nuru Massage And What Makes It So Good!
liam
Nuru massage is one of the best-known and most popular types of erotic massage. Originating from Japan, Nuru massage was born in the mid-1900s as a way of adapting to new governmental laws. When new laws made prostitution illegal, sex workers adapted by selling erotic body massages and sensually bathing with clients as an alternative to intercourse.
Nuru massage evolved from this as an erotic full body massage but instead of using just their hands, the masseuses used their bodies to massage the clients. A special gel, that's specific to Nuru massage, is used instead of oil because when mixed with water, it becomes incredibly slippery which enables the masseuse to slide freely.
Simply put, a Nuru massage is an insanely erotic massage and here are 10 of the best things about it.
1. It's a new way of experiencing foreplay
When the thought of the same old foreplay tricks seem less exciting and more chore-like, it's time to switch things up with a Nuru massage. A Nuru massage is literally a body to body massage where the masseuse rubs her naked body against your naked body in a variety of movements. It allows for total skin contact, which makes it extremely arousing and perfect for foreplay.
2. It will get you crazily aroused every single time
How many times has your partner massaged you by rubbing her naked body against yours? Chances are it's never. A Nuru massage isn't something that often springs to mind when it comes to foreplay or trying sexual activities. Plus, it feels like such a 'pornstar' thing to do, you'll be turned on by the novelty of it all and so it will always get you excited every single time.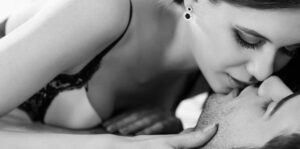 3. It's better than sex
Foreplay is great and all, but sometimes you're too tired to move onto sex. A Nuru massage is that fabulous, new way of experiencing the sensations of sex without any penetration at all. And better yet, she can do all the work! Because your partner will be rubbing her naked body all over yours, you can feel every warm nook and cranny. It can probably finish you.
4. It's intimate but still care-free
A Nuru massage is intimate enough to mimic the pleasurable sensations of sex (a naked person is grinding and sliding all over you), but keeps those strings firmly unattached because there's no penetration and 'connecting' involved. So a Nuru massage is that perfect way of experiencing comfort and intimacy without any of the feelings and ties.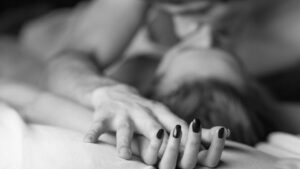 5. It's so relaxing
There's something so comforting about skin-to-skin contact. When we feel sad, a hug or even a pat on the shoulder can make us feel a lot better. A Nuru massage is based on that but instead of a simple hand-to-skin touch, it's body to body contact. Imagine the level of blissful relaxation you could experience!
6. It gets rid of muscle knots
As with any massage, a Nuru massage is a form of manual therapy that manipulates the body's surfaces and tissues. But instead of just the hands, the masseuse will use her body and her body weight to ease the pain caused by strained muscles and tightly wound muscle knots. She can use the various planes and curves of her body to simultaneously straighten them out.
7. It's great for your skin
Nuru gel is made from a special type of seaweed that grows just off the coast of Japan. This seaweed has absorbed various nutrients from the oceans and is remarkably good for the skin. It's incredibly moisturising and during a Nuru massage, this gel is applied all over your skin. Combined with the massage movements which stimulate blood circulation to the surface of the skin, a Nuru massage will leave your skin glowing.
8. It's generally great for health
A Nuru massage will eliminate your stresses, reduce anxiety and insomnia. It is also a great way of improving your circulatory, digestive and respiratory systems.
9. It's so exotic and exciting
How many of your friends can say they've tried it? A Nuru massage is so exotic, exciting, and because you only ever see it in porn films, it'll be like a fantasy. It's like a dirty little secret that you and your partner can smirk at each other about at your brother's next dinner party.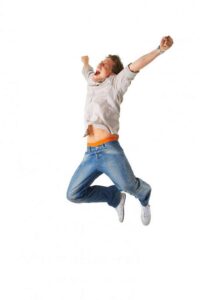 10. It's relatively easy to do at home
All you need is the Nuru gel, a bowl of hot water, some towels and either an air mattress or a bed. Slather yourselves in the gel and get sliding!
If you're interested in a professional Nuru massage in shepherds bush. Then be sure to book yourself in to try our Nuru massage service, rated as the best in London! And if you are wondering if Nuru is better than Tantric be sure to check out our other blog post at https://vipoutcallmassagelondon.net/tantric-massage-vs-nuru-massage-better/