Tunnel Of Love
liam
Be my valentines! Be my Love, be my one and only! Get me flowers, get me a card, a white feathered dove! Be in love, be in love, be in love.
And then a bomb hits.
Splinters – and you are left without a Valentine.
But do not fret; this is no reason to get down. Every adult will find themselves loveless on Valentine's Day from time to time.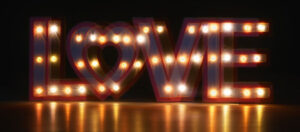 Why is being single on Valentine's Day not all doom and gloom?
I want to change this grim perspective and re-envisage what this holiday can represent. If anything I propose we make it better!
It's not a new school of thought that Valentine's Day is a consumerist holiday- there to encourage post-Chrimbo shoppers to splash out and bring money back in too the economy after the cripplingly slow January sales slump. Saying that can we really condemn the holiday? I say not. I say not because who are we in this capitalist society to bemoan a capitalist holiday? We all love Christmas, we are aware spending hundreds on gifts and food is probably less to do with the birth of Jesus Christ and more about our collective love of buying stuff, and yet? We go along with it every year with the same enthusiasm we always have.
Now I say why not take the best bits of Valentine's Day but take out the Valentine. What have you got left: The gifts and the concept of love?
Love does not have to be in relation to someone else; loving yourself is actually a much neglected act that humans all suffer from. Loving yourself is something I think we all need to do more. There are a million different ways we can bring some self-love into our lives but I think whatever way you choose to treat yourself there are three keys ways to ensure full self-loving treatment:
1. Thinking about what you genuinely like, whether that is a favourite food, a preferred fashion label, or even a novelty gift that you just know you'd love but never buy yourself. For instance, I myself am an avid coffee drinker. I drink it all the time and really could do with getting a coffee machine. Now as much as I love myself, I'm no fool- I can't afford to spend hundreds of pounds on a coffee machine and so I have never bought one. Having said that I found a coffee frothing instrument online for less than ten pounds. It's the perfect gift for me as it will mean I can make frothy coffees at home; not dissimilar to that which I could have got in a coffee shop or by using a machine.
2. Space. Now, this is a really important one. We can all find ourselves tugged from pillar to post by friends. This might be nice at times, making us feel wanted and appreciated by people. However, it is important that we do not rely too heavily on others. When we find ourselves constantly wanting to be in the company of others there is a problem inside. Feeling alone and lonely in your own company is a sign that you do not love yourself. In order to feel comfortable being on your own, it is important that you spend time on your own. Don't see this as a retreat from the company of others- see it as an opportunity to get to know you. I mean it might sound like a cliché but I think it's safe to say we are all born alone and we will all die alone. So fearing yourself or spending time alone is a real thing to get sorted; don't you think?
3. Sex. What goes hand in hand with love than sex. With this I am encouraging you to do two things; firstly get to know your own body, masturbate, explore your body- don't focus on porn focus on yourself and if you find this difficult try step two.  I think this Valentine's Day you should take yourself for a prostate massage.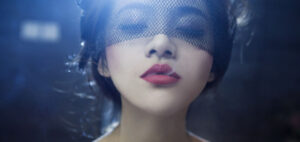 Why should you seriously consider getting a prostate massage?
The building of sensation means that the eventual release of orgasm is mind-bending, explosive and beyond previously experienced pleasure.
By going to a professional erotic masseuse you can ensure you will get the genuine authentic prostate treatment- ensuring your first time is as mind blowing as it should be!
So in summary; end this Valentine's Day on a self-care, self-love high! Treat yourself to a gift, some time to yourself and book in to try our prostate massage therapy London service. How does that sound eh?