Seven Dos And Don'ts Before Your First Prostate Massage
liam
So of course, if you find yourself on this page you are a bit of a daredevil. Prostate massage is pulse-racing, raunchy and seductive experience all in one. If you are considering booking the tantalising treatment then we have a complete guide of what to do before your first session. You can thank us later…
Do have a shower beforehand
Prostate massage is, without a doubt, the most intimate erotic encounter you will ever have. So do you really think a gorgeous oriental masseuse wants to get up close and personal with your stinky body? Definitely not. Therefore, please bathe before you arrive at the parlour. Good hygiene is common courtesy at the end of the day. If you're coming to the parlour straight from work or after a long day of exploring London's copious sights then don't fret, as you can have a complimentary shower on arrival at the parlour. If you want to notch up the fun, then why not have an assisted wet 'n' wild experience with your therapist for just £20 extra?
Don't worry about bodily hair
Whether you have chest hair, a hairy bum or legs that resemble gorillas then don't worry – as therapists aren't going to bother if you're on the hairy side. Prostate therapists treat every male's body as a temple and one that should be worshipped. So save yourself a trip to Boots and let it all hang out!
Do go with enough money
Prostate massage is a premium massage and does cost a little more than the standard happy ending and full service (usually £30) therefore it's important you have the correct amount of money for your session. Also, most massage parlours only accept cash payments.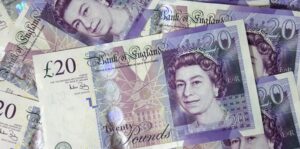 Don't eat anything too heavy
Though massaging on an empty tummy can make you feel slightly nauseous, do avoid eating anything too stodgy before a prostate massage – you don't want your bodily functions to be going wild when you're therapist is attending to your prostate gland. If you're feeling peckish before coming to the parlour, then do opt for a light snack – our recommendations are a piece of fruit, yoghurt or cereal bar.
Do empty your bowels
Having a prostate massage while needing a number two will neither be a pleasure for yourself or the masseuse. Do we need to say anymore?
Don't be late
Prostate massages are a high-demand service with therapists working around the clock to deliver delicious service at all hours of the day. Arriving late to your appointment will likely mean missing your allocated time slot. This will mean having to wait a copious amount of time for the next tantalising temptress to become available. Therefore, we advise you to arrive 10 minutes early for a prostate massage to give yourself time to shower, undress and discuss your service with the therapist before your session commences.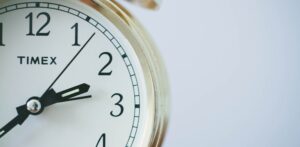 Do plan your journey
To avoid being late, we recommend that new clients plan their journey in advance. The good news is that the majority of erotic massage parlours are situated just a stone throw from major tube stations and also have free parking facilities on site. This makes visiting a breeze whether you are travelling to the parlour by car, tube or foot. The full address of the parlour will be given when a booking is made.
And most of all… enjoy yourself!
If you're ready to drive yourself wild with our Best prostate massage in London service then we know just the place for you, introducing the VIP Outcall Massage London 07920426076.