What It's Really Like To Get A Happy Ending Massage
liam
Whenever we think of a happy ending massage or see one in a movie or on a TV show, it always seems to involve some guy going to a dark parlour in the seedy part of town or on an illicit trip to Thailand. It's always very hush-hush and for that reason, happy ending massages are seen as shady taboos. But what actually happens in one? We spoke to two of our clients to find out what it feels like to get a happy ending massage.
For confidentiality reasons, they have asked to remain anonymous.
How old are you?
Man A: 45.
Man B: 27.
What is your relationship status?
Man A: Married and we live together.
Man B: Very recently started dating someone.
How many times have you had a happy ending massage?
Man A: A handful of times.
Man B: Before I got into a relationship, many times.
Does your partner know that you have/have had happy ending massages?
Man A: Yes, she was the one who encouraged me to try one and she's tried them too. We have a very stable relationship and are willing to try new things if it means it'll improve our sex lives.
Man B: Yes, one of my friends accidentally let it slip and she wasn't very happy. She thinks it only happened once though.
Why did you decide to try a happy ending massage?
Man A: A few years ago, my wife and I experienced a bit of a rut in our relationship – we were both very stressed and the sex just didn't satisfy. Counselling didn't help and one of my friends suggested it. I mentioned it to her, expecting her to be angry, but she was actually very interested and we've had them – solo and together – every now and again. I make sure I tell her everything that happened though and vice versa. The sex has never been better!
Man B: The first one I'd ever had was a bit stereotypical – I was on a lads' holiday in Bangkok. It's every man's fantasy, isn't it? And it definitely lived up to my dreams, so when I got back home, I found this Asian massage service that did outcalls and every time I was stressed or you know, frustrated, I had one.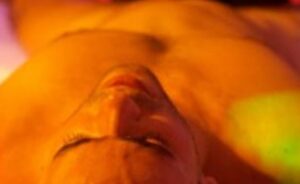 What was your first happy ending massage like?
Man A: So I was saying before that my wife and I were going through a rut and my friend suggested an Asian massage as a solution. My wife was very eager about it and began researching. Our first happy ending massages were separate and mine was outcall, meaning that the masseuse came to me, so I booked into a hotel. The girl I had was more than half my age but twice as talented in pleasuring a man than most girls her age. During the massage, she kept getting nearer to my penis and every time I thought I was going to climax, she'd move away again. I've never experienced anything so frustrating in my entire life. It was a very long period of arousal so when I did climax, it was so overwhelming, I felt exhausted and thoroughly satisfied.
Man B: It started off like a normal massage so I thought I'd been ripped off or my friends were setting me up. But when her hands started getting closer and closer to my penis, I knew we'd crossed the normal boundaries. She started speaking more huskily to me, moaning every now and again and pressing her naked body against mine, which was hot. She used her hands and mouth to get me off, and it really did feel like a massive release of tension.
Did you always have the same masseuse or a mixture?
Man A: I did always request the same girl (the first one), because she was most aligned with my needs and knew exactly what I needed without me needing to say much. But she wasn't always available, so a couple of other girls too.
Man B: My first experience was in Thailand, and I haven't been back so I've never had the first girl again. I generally have a mixture of masseuses – I always just tell the company to surprise me. I have my favourites though.
Do you normally speak to the masseuses?
Man A: Yes, I tell her how it feels and if she can focus on this area or that area, or touch in a certain way. That sort of thing.
Man B: They normally ask me how it feels and I'll respond to that, but apart from that and a few grunts here and there, we don't really speak that much.
What was your favourite technique the masseuses have used to finish you?
Man A: Consistent manual stimulation and teasing.
Man B: A variety of pressures and speeds, whether it's by hand, mouth or the full thing.
Were they always manual stimulation only?
Man A: Yes.
Man B: No, we've had sex too. Not anal though.
Did you always have an orgasm?
Man A: Yes – the most stress relieving ones.
Man B: Yes.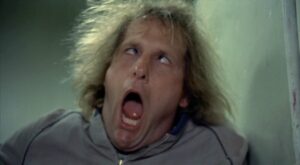 Do you tip?
Man A: Always – it's polite to, seeing as she's just satisfied me. My personal favourite always gets a bit more than others.
Man B: Yes because it's the right thing to do, isn't it?
What need do the massages fill for you?
Man A: A lot of needs. Sexual, emotional, sensual and the need to be wild – a happy ending massage has kept my marriage alive and stopped both of us from straying, as crazy as it sounds.
Man B: Mostly sexual, but maybe a little bit of emotional too. I was a bit of a commitment-phobe before, but the massages have helped show me that intimacy isn't a bad thing and it actually brings about better sex.
Do you think there are any rules the client and the masseuse should follow?
Man A: Always treat the masseuse with respect – she might be getting paid for it but she's the one who has to be in the naked presence of a stranger, so it's probably very nerve-wracking. Don't talk too much because you'll look like an idiot, but make a bit of conversation so she doesn't think you're a creep.
Man B: Don't treat the masseuse like she's a prostitute. I did that once and it didn't end well, so yeah, never do that.
What do your friends think about it?
Man A: Some have turned their nose up at it – they think it's distasteful – but some think it's so interesting.
Man B: They think it's hilarious and keep asking me questions about it.
Do you have any advice for anyone thinking about getting a happy ending massage?
Man A: It's really not that bad, despite the image they have. Massages are supposed to feel great and I think orgasms and pleasure are just natural extensions of that experience. It's saved my marriage, after all, so I think you shouldn't knock it until you've tried it!
Man B: It's not the sleazy, seedy affair the movies make them out to be. They're super fun and if I didn't have a girlfriend, I'd definitely go back. I miss them!
Conclusion
If you're interested in experience this type of massage for yourself and want the best deals on happy ending massage in Central London then be sure to view our fine Asian masseuses and give us a call!