London Guide To Erotic Massage Therapy
liam
London is a thriving, multicultural and vibrant metropolis and has been a magnet for centuries when it comes to attracting people from every corner of the globe. Luckily this means that we get to experience the best that different cultures have to offer, and that includes erotic massage therapy. You don't have to venture into Chinatown to experience some of China's most lavish and exotic services, because London is a hub when it comes to 5* rated erotic massage parlours. No matter what area of the city you are based there is probably a parlour within a 15 minute walk from you.
What is an erotic massage?
Erotic massage therapy is a style of massage that is centred on eroticism, Tantra and sensuality.  Much like traditional massage styles such as Swedish and sports, an erotic massage works on areas of your body that are experiencing muscle pain or tension. This enables your body to enter into a state of relaxation, as well as calming your mind from any worries or anxiety. Once your mental and physical state are calm the therapist will begin to incorporate sexual services into the session such as a happy ending, oral or intercourse. Of course, the level of eroticism is completely up to the customer.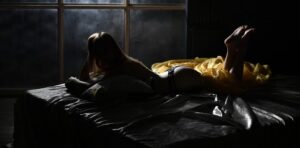 Types of erotic massages
Choosing an erotic massage style that is right for you is very important as you deserve to have all of your sexual desires and needs matched. It is very fun selecting a massage style that works best for you as you can combine many different styles together.
Happy ending – A happy ending massage is a highly simple yet effective erotic massage style that leaves customers begging for more. The masseuse usually begins with a full body to body rub down, ensuring that any areas of tension or pain are worked on. Once you are fully primed and prepped the masseuse will incorporate hand relief into the session, bringing you to arousal and helping you to reach climax. A happy ending massage is perfect for either new or regular customers.
Full service – A full service is an all-inclusive, erotic massage service of your dreams. The massage begins with a full body to body treatment, with the masseuse rubbing and caressing any areas of your body that need help to relax. Once you are fully relaxed the masseuse will add in hand relief, oral and intercourse.
Nuru – This is a unique and ancient massage style that originated in Japan and the word "Nuru" means "slippery" which is highly fitting. Using a special gel made from natural extracts such as nori seaweed, the masseuse will slip and slide all over your naked body with hers. The intimate interaction is highly arousing and a Nuru massage can be combined with other erotic massage styles to create the perfect session.
Lingam – Lingam massage therapy is for those who are interested in a deeper meaning to the massage session. Using methods and techniques that are found in Tantra, the masseuse will create a special energy between the body, mind and soul. The word "lingam" translates to "wand of light" and describes the way in which the penis is treated throughout the session.
Prostate – Prostate massage therapy can be used for medical reasons however most erotic massage parlours use them purely for pleasure. The prostate is a gland that can be found inside the anus, close to the bladder and when it is massaged it hits the male g-spot, bringing intense orgasms for the recipient. You can massage the prostate gland by either rubbing the perineum or by inserting a finger inside the anus.
Four Hands – This is much like the usual set-up of a massage apart from the fact that customers have the chance to be tended to not only one beautiful masseuse but two. The four hands massage offers you a luxurious experience with double the hands and doubles the pleasure.
Soapy shower – This massage style is highly relaxed and cleansing can be used before or after your session. The masseuse will assist you while warm water and soap trickles down your naked body.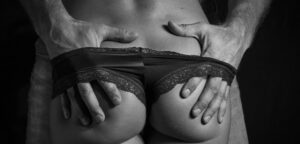 Are you ready to have an erotic massage?
We understand that having an erotic massage for the first time can be a very daunting experience but there really is nothing to fear. The masseuses at our Asian massage parlours are highly equipped and trained in what they do and have a calming presence that will help put you at ease before your private session. Come and experience our Erotic Massage London services today!