Therapist Q+A – Nine Burning Questions About Full Service Answered
liam
Full service certainly finds itself on the top tier of massage therapy. While full service is loved by so many, it can be a little daunting booking your first full service. So don't fret, we have enlisted the help of a high class therapist called Suki Powers to answer all of your burning questions before booking a full service.
Do I have to book an appointment? @Davey
Though it's not compulsory to pre-book a session, it's often advised to give the parlour a little bit of notice. This ensures your chosen girl has time to get ready and your massage will commence in the exact timeframe you desire. Arriving unannounced could potentially leave you waiting a while for your chosen therapist to become available.
Do I have to be naked? @Mohammed101
Most clients choose to be naked from the get-go when having a full service massage. However, if you are a little nervous then do feel free to ask the therapist to undress you to your comfort level as the session progresses. Don't let your body hang-ups get in the way, us therapists believe that all male bodies are a temple and should be worshipped. We're not going to roll our eyes at a beer belly or man boobs!
<Do I have to shave? @OliverHill
Many clients believe that shaving is essential before coming for a full service massage, but this is completely not the case. We masseuses have seen everything – we're not going to be turned off by a little chest, pubic or leg hair. So yeah guys, let it all hang out!
Do I have to have intercourse? @DaveDays
The full service package comprises of massage, oral and penetration. However, if you don't want to engage in intercourse or are craving something a little tamer, then do opt for happy ending which is massage and hand relief. Oral can be added to the happy ending package for just a little bit extra (usually £20.)
Do I have to wear a condom? @Will81818
It's an erotic massage policy that a condom has to be worn at all times during intercourse. However, there is the option to enjoy oral without (OWO) for £20 extra.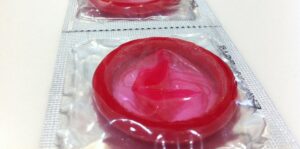 How do I pay? @RonaldHearty
Adult massage parlours only accept cash payment. So it's important you have the correct amount for your massage. You can explore the service pages to total up how much you need for your session. Generally speaking, incall massage costs £120 for happy ending and £160 for full service per hour.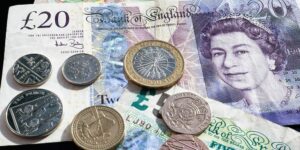 How much does outcall cost? @HarryIndingo
Outcall entirely depends on the area of London you are in and the distance it is from our Central Zone parlour. Central London outcall is available from £170 for happy ending and £180 for full service. Heathrow mobile visits cost £180 happy ending and £40 extra for the full service. However, it's best to check your postcode with the parlour booking team for more accurate pricing. Outcall fees include the transport costs for the therapist to and from your location.
Can I have four hands full service? @DaneKane81
I recommend four hands full service for those who enjoy the full thrills and love to drive themselves wild in fifth gear. With four hands you get double the trouble, double the benefits, as you get to play out all of your wildest fantasies with the company of two girls. Believe me boys, it doesn't get much better!
Can I choose my therapist? @Eden_Williams
Of course, whatever erotic massage you opt for you will always be given the choice of masseuse. This can be done by cherry-picking your favourite from the masseuse gallery or upon arrival at the parlour. The agency booking team will be able to inform you of the masseuse's availability, which will help to assist your decision.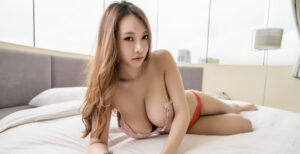 Are you ready for the ride?
Strap yourself in tightly, because it's time to embark on the ride of your life with our full service asian massage london services. Here at VIP Outcall Massage London, we offer full service massage for incall and outcall across London, with our sensationally hot Asian therapists from China, Japan and Korea. These girls can't wait to tease and tantalise you into euphoria with their breath-taking talents. Give us a call and arrange your sensational session with us today.