The Perfect Sensual Date Night
liam
Why is a sensual massage the ideal date?
To all the couples across the globe, it is important for you to enjoy a "date night" at least once a month as it is crucial to maintaining a good, healthy relationship.
Many marriage mentors, love gurus and councillors agree on this too – They believe that a date night gives couples the opportunity to relax, appreciate one another's company, have some alone time and remember the importance of your relationship as well as that romantic aspect.
However, the busy schedule of everyday life and factors such as children, work, time and money can make it quite difficult to go out for a fancy meal, a trip to the cinema or a romantic weekend away.
So, what other alternatives do we have? An Oriental sensual massage, duh!
Yes, you heard me right… A sensual massage is the perfect date night for you and your partner, and here is why;
1) It is cheap
Unlike a fancy meal where you have to pay for the food, a taxi or maybe even a new outfit for the night, a sensual massage is extremely cheap if not completely free.
2) You don't have to get dressed up
Some time's the prospect of having to get dressed up can inhibit us from wanting to go out. However, if you have a sensual massage as your date night you do not have to worry about this. You can stay at home completely naked instead!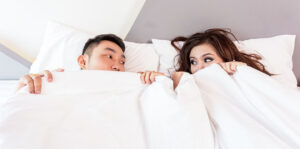 3) You get more privacy
If you choose to go out and about for your date night it can be quite hectic and noisy with lots of people about. The benefit of opting for a sensual massage is you can do it in the comfort of your own home away from all the hustle and bustle. This allows you to have more one on one time with each other without any distractions, especially how a night dedicated to one another should be.
4) You can get inventive
Just because sensual massages are at home, that doesn't mean you can't get inventive. A sensual massage allows you to channel your creative side as you can think of different moves you can use and the different places you can perform the massage. You can also use items such as creams, oils and even food to spice things up! Pour them over your partner's naked body and massage or lick them off in a seductive manner. You can also perform the massage in different rooms or areas of the house like the bed, sofa, and kitchen worktop, whatever you are both feeling.
5) Allows you to explore your partner's body
One of the main things in a relationship is appreciating one another and admiring how beautiful your partner is inside and out. One of the ways we can do this is by pleasuring each other sexually. Use a sensual massage to explore your partner's body, finding all of their sensitive areas and figuring out what it is that pushes them over the edge. Once you master this you will be able to bring them intense levels of pleasure and you will know exactly how their body works. In return, allow them to do the same to you and rest assured, you will both have a whole lot of fun.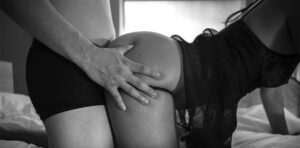 6) You will feel more comfortable
Home is where the heart is, and there is nowhere we feel quite as relaxed as we do when we are in the comfort of our own four walls. Home is the one place we can wind down, relax and be totally ourselves without any judgement or hassle from the outside world.
7) You can include role play
If you and your partner like to try new things then a role play sensual massage could be your way to add some adventure into your date night. Find out what your partner has always fantasised about like a slutty nurse, naughty school girl or maybe a cheeky maid and dress up for them. This can give you a lot of sexual confidence and make you a more adventurous lover. If you really want to get into character you could even use toys or props to give them the full experience.
Inevitably, a sensual massage is the perfect solution for a different kind of date night. Of course it is fun to go out every once in a while as a treat, however a sensual massage is an ideal way to spend quality time with one another and help you value your relationship.
So, if you are considering a sensual massage date night in with your special other half then get planning. Get all of the essentials, get your room clean and tidy and get ready to pleasure and worship one another. It is sure to bring you both high levels of intense pleasure and you will plan a sensual massage north London date night a lot more often.